Description

Product Reviews

Ingredients
Skintrium Skin Reparitive Elixir helps boost energy, radiant skin + metabolism.*
Daily Skin Reparative Elixer in a superfood powder

Antioxidants + Adaptogens for energy + Enzymes + Probiotics + Fiber

Only 30 Calories - No Artificials
Skintrium anti-aging, skin reparative elixir with time-release skin radiance enhancing and reparative raw ingredients.
Skin whitening Injection alternative designed to support your body's ability to cleanse, detoxify and rejuvenate.
Oral Glutathione skin whitening capsule alternative with nutrient rich vegetables.
Drink your Glutathione 1000mg + Vitamin C Blend + over 24 other raw skin-loving nutritional benefits.
Start seeing youthful, healthier, lighter, more radiant skin within 30 days of twice daily consumption.
How to use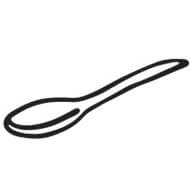 Mix 1 Scoop
into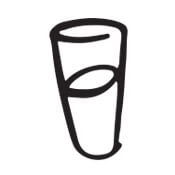 8 oz. of your favorite drink
or add to your favorite smoothie. You can also add 1 scoop to 8ozs of water, stirr and enjoy!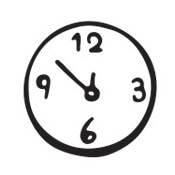 boost your morning or revitalize your afternoon.
Proprietary Digestive Support Blend 3,415 mg Soluble Fiber (Fibersol-2 brand), FOS (Fructooligosaccharides), Bromelain, Papain, Nondiary Probiotics Culture, Aloe Vera (Aloe barbadensis Leaf Powder, Licorice (Glycyrrhiza glabra Root Powder) Proprietary Detoxification Support Blend 4,100 mg, Sunflower Lecithin Powder, Carrot Powder, Grape (Vitis Vinifera) Seed Extract, Parsley (Petroselinum crispum) Juice Powder, Broccoli Powder, Alfalfa (Medicago sativa) Herb Powder, Cauiliflower Powder, Blueberry Powder, Citrus Bioflavonoids, Bilberry (Vaccinium myrtillus L.) Fruit Extract, Milk Thistle (Silybum marianum) Extract, Rosemay (Rosmarinus officinalis Leaf Powder, Gree Tea (Camellia sinensis) Extract, Proprietary Cardovascular Support Blend 1,700mg, Apple Pectin, Red Rasberry Powder, Acerola Berry Juice Powder, Beet Juice Powder, Flax Seed Meal, Rose Hips (Rosa canina) Powder, Spinach Leaf Powder, Cranberry Juice Powder, Proprietary Immune System Support Blend 475 mg, Royal Jelly, Bee Pollen, Oat Beta Glucan, N, N-Dimetylglycine HCI (DMG), Eleutherococcus senticosus Root Powder, Chlorella-Cracked Cell Powder 750mg, Spirulina 500mg, Stevia Leaf Extract 35mg.
Other ingredients: natural apple flavor, cinnamon powder.